You may or may not have noticed that I write about my dad on here quite a bit. Everything from his complete and inexcusable ridiculousness to how he's the most amazing person I've ever met. But, here's the thing: my mom is just as cool.
Isn't that just a disgusting problem to have?
In the middle of trying to scan these pictures, my printer ran out of ink and I had to go buy more just so my scanner would shut up and do it's job. Can I just get a moment of appreciation for the great lengths I take to make this blog an aesthetically pleasing experience for you?
What's that? You could care less?  Ugh.
So, my mother. Some might say she is protective. I might say she's nuts. But after losing her 18 yr-old brother to a fluke motorcycle accident and almost losing both her children in nearly fatal car accidents, I cut her some slack.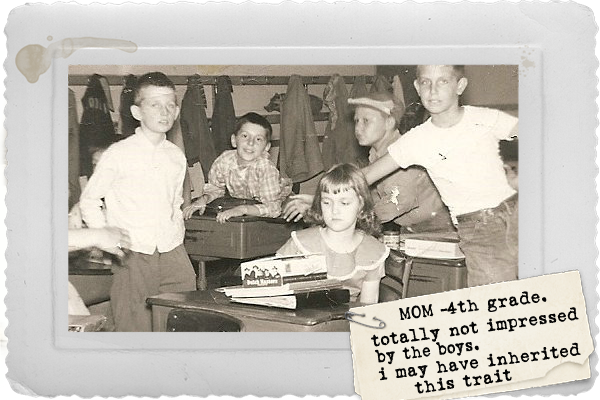 In her early thirties, my mom finally escaped what turned out to be an abusive, adulterous marriage with her high school sweetheart and she married my dad. From then on, she gave up any personal aspirations in order to dedicate herself to my brother and I. She homeschooled me until 1st grade because she didn't want me to leave. When I was young, she would play with my hair while telling me stories she made up about a magical fox. She always dreamt of writing children's books.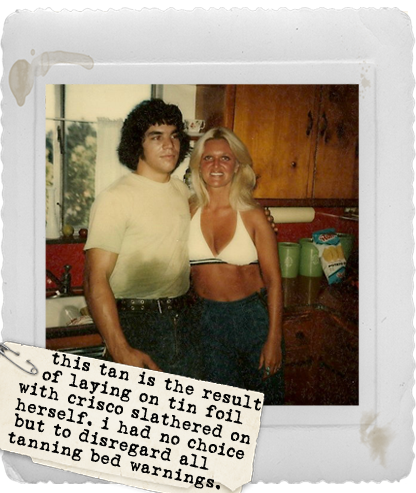 She was the type of mom that had cupcakes waiting after school. She never had a 'don't spoil your dinner' rule because life is just too short. She told me every day how beautiful I was even when my face was one giant zit and I accidentally came home with orangey-blonde-skunk-stripe highlights in my hair (I cried myself to sleep for a week). She taught me how to respect myself and how confidence is the key to just about everything. In my teen years, she made me call her the minute I got in my car so that she could pinpoint where I was in case my car broke down and I got kidnapped by a rapist. She never slept until I walked in the door – even if it was 4am – then we'd watch The Bachelor, or Entertainment Tonight. She's not into jewlery, or vacations, or nice clothes – and she is undoubtedly the hardest person to buy for.
Now that her kids have left, my mom spends the majority of her time directing a tutoring/mentoring club for at-risk and underprivileged children. She always said that if she could have gone to college she'd be a teacher. And I guess, now, she sort of is.
But, even though I'm almost 30, she still calls me every night. She still makes me giant chocolate cupcakes and home made snack mix whenever she comes over. She still tells me how beautiful I am. When I was depressed, she sent me a card in the mail every day for three months – just to say she loved me.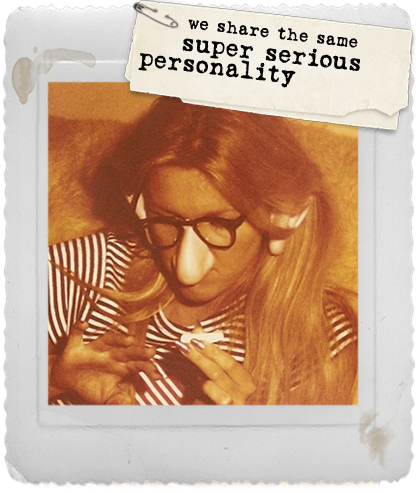 And no matter how many times I have failed at all my different jobs and creative endeavors, no matter how many relationships I screwed up, she never – ever – has said that she is anything less than completely proud of me for who I am and what I've done, the mistakes I've made and how they've molded me. She's always been right there, in the front row, picking up the pieces.
Her paranoia and pessimism have rubbed off on me a little. But so has her rock solid confidence, her compassion, her ability to laugh at nothing, and her baking skills.
So, tell me about your mom.

Wondering where I went? I have returned to blogging over at my whole foods blog Celery and the City, where we live so clean it's like your insides took a bath.