With the addition of Netflix into one's household comes a whole lot of baggage.
Like, say, for instance, the fact that I'm re-watching the entire series of My So-Called Life and it's bringing up a lot of tortured memories. Like how much I'm still in unrequited love with Jordan Catalano and secretly hoping we'll run into each other in the boiler room. And how every time he leans up against a locker I still get all sorts of excited. And how I was even more awkward acting and looking in real life than Claire Danes or her character Angela ever tried to be.
So much plaid.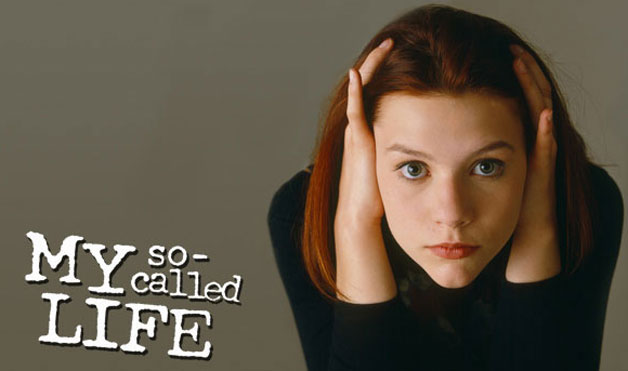 Then, there are, as pieces of fallen confetti, those random, amazing memories and firsts that can only high school can offer. I'd be lying if I said I didn't miss those days – especially when I wake up to a stack of bills and grown-up problems, that seem to increase with complexity by the hour.
All of this has left me feeling nostalgic,and also wondering about things I would have done differently. You know, cus hindsight is 20/20 or some crap like that, right?
Well, I spose I can come up with a few. I'll limit it just to high school – otherwise we'll be here until 2012 when we all die. [Names may or may not be changed, just to make it more annoying for my friends who are going to dissect this.]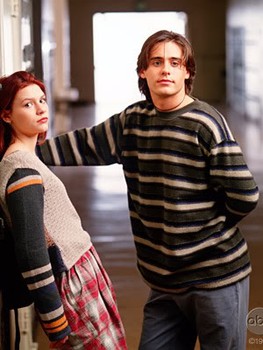 1. I would have actually raised my hand to answer questions in grade school as opposed to staring at the puke-stained carpet cus I was too shy to talk, while listening to Johnny s-s-spit out the answer already – which was always incorrect. I partially blame Johnny for my teeth-grinding habit.

2. I would have told Jack that I fell in love with him the very first day of 2nd grade when he picked me to be his wife during The Farmer in the Dell. Instead, we passive aggressively flirted with each other until we graduated – without ever admitting we had feelings – except it was no secret to anyone, but us.
3. I wouldn't have let that creeptown Ben steal my first kiss, thus lumping me in with almost every girl in my school – including my best friend. How whack is THAT? Rite of passage, I guess.

4. I would have told that Susie [definitely a fake name – isn't Susie always a fake name?] girl to back off, shut up, and mind her own business because she was nothing but a blond-haired, big-mouthed ball of meanness! And if she tried to spread one more rumor about me than I would yank her badly -box-bleached platinum hair out by the ever-loving roots.
5. I would have never been a cheerleader or rolled my eyes at my amazing parents.
6. I would have never driven to the mall that Friday night in a state of sheer devastation – against my mother's wishes. She's like the Nostradamus of mothers. Almost lost my life that night and my poor broken head will never be the same.
7. Ditto on #4 to about twelve other girls.
8. No, I still wouldn't have gotten a class ring. I actually made the right choice the first time.
9. But I would have insisted on Senior picture redos at any cost.
10. I would have started plucking my eyebrows a lot sooner, tanning a lot later, and highlighting my hair a quarter to never.
So, my lovelies, would you have done anything differently?
Wondering where I went? I have returned to blogging over at my whole foods blog Celery and the City, where we live so clean it's like your insides took a bath.