[ Blunt Bites break away from my normal, detailed laugh-out-loud (right?) posts. They are like snapshots of a significant part of my life. Sometimes, they're serious. Sometimes, they're funny. But they're always gonna be delicious. Yum. ]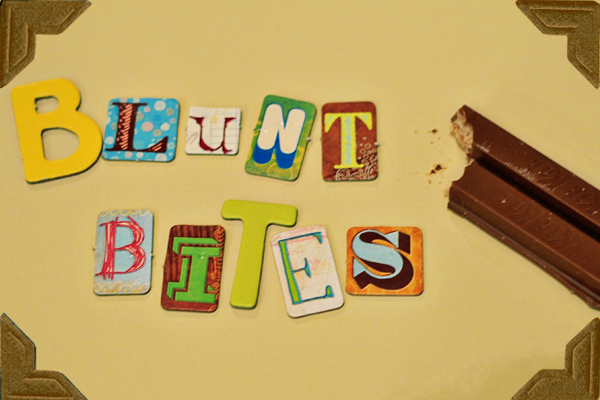 It was 1999. I got let out of the hospital the same day as my Junior year prom, except it was actually a banquet, considering I went to a rather strict high school, where dancing was believed to lead to utter destruction of the human soul.

It was my first official date with you, or uh anyone, and I was nervous that you wouldn't show up. I was banking on the fact that I had just gotten out of intensive care and only a heartless human being would stand up a girl with a hole in her head.
You were late, wearing a mismatched outfit and one of your dad's ties. My snow white dress was a perfect choice for your red pick-up that lacked a muffler, but not an over-abundance of Taco Bell bags and quasi-empty Mountain Dew cans. On the way home, I laid my tired, broken head on your lap and you sang me Oasis songs because the radio could only get AM stations. You told me it was too bad I didn't end up with a metal plate in my head because then perhaps we could have picked up more radio stations.
I fell in love with you despite the fact that you smelled a bit like garlic; and you managed to get past my Jewel-like snaggletooth. We dated for four years. But, for Senior prom, I made you wear a suit – even though you wanted to go as Lloyd Christmas from Dumb and Dumber.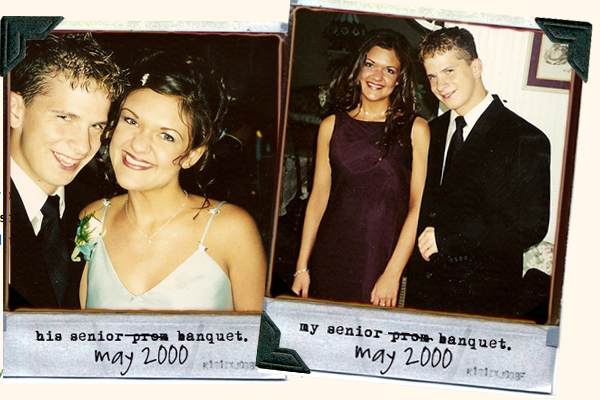 Nosy for more details?
[If you're can't sleep until you uncover the mystery of the hole in my head, please visit The Hole In My Head: Explained. For the rest of the juicy details on my first love you can read So I Fell Asleep In A Few Bible Classes. And for the story on how my Baptist school accused me of being in a gang when I was in 7th grade, please check out Back When I Was In A Gang]