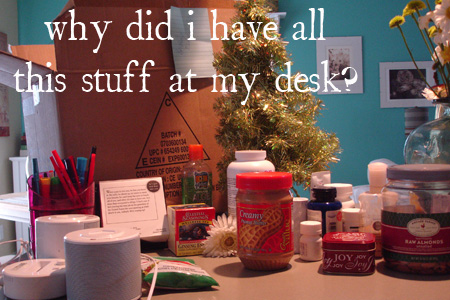 Last November I received an early Christmas present. And I want you to know that I'm currently fighting the urge to chase the rabbit trail topic that is "the Holidays" …even though that rabbit happens to be a big, fluffy, white one that I'm very attracted to.  I'm doing this for you, because I realize it would offend some of your minds if I talked about how my tree is already up.  Or how I might have hypothetically busted out my Christmasy music mix.  Or about how I'm currently wearing my plaid Christmas morning PJs while drinking hot chocolate and eating pancakes. So I'm not going to bring any of that up.
Being the top notch person that I am, I have opted out of bashing the former employer who screwed me over last holiday season.  Oh, you didn't hear about that? Well, that's probably because I'm so top notchy. However, it just so happens that the leaves aren't the only things changing their colors around here.
Dear Nancy Drew,
If you weren't able to crack that code, it means, precisely, that I will now be busting out the former employer who screwed me over.
Love, Blunt.
I wrote a heartwarming tale about how this crushing experience kick-started my freelance writing career [and this blog] in the newest Chicken Soup for the Soul book- Count Your Blessings, which will be released November 3rd.  When I receive my copies, I will post the PDF for you along with the others on my Words by Brit freelance writing website if you'd like to read it.
But I know you won't.
So I'm gonna talk about it now.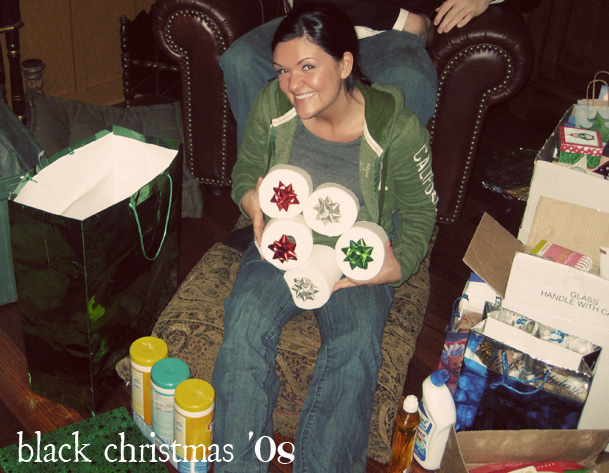 Let's just say when you work for a quasi-local bank that has a BIG RED sign and rhymes with ShmAMCORE, and you are one of the top performers in your department, and you've gotten Employee of the Month 6 times in a year and a half, and you just got a promotion, and you've had no write-ups or warnings whatsoever…. it comes as a bit of a shock to be let go like a cheating housewife with poorly highlighted hair.  The feelings of mere shock and paranoia can often lead to depression.
I'm not saying that's what happened.  I'm not one to succumb to depression.
All I'm saying is that I spent a few months locked in my room with the blinds shut, listening to Joni Mitchell, watching Matthew McConaughey movies, and eating all the leftover holiday candy and pre-packaged food that I'd previously hidden from myself in attempt to get my body ready for summer.  That's all.
I did receive occasional visits from the outside world. "The outside world," however, consisted only of my six friends who were also axed on the same day.  They were the only ones able to appreciate the abyss of sadness that was my bedroom. We wallowed together. In sweatpants and silence. Every once in awhile a conversation would take place:
Unemployed friend: I need a glass of wine.
Unemployed Me: We can't afford wine.
Unemployed friend: Not even the fake kind that isn't even wine?
Unemployed Me: Not even that.  Or the kind in the box.
[silence..]
[in unison, as we looked at each other]:  SERIOUSLY?
Unemployed Me: Hey, did you eat all the Ferro Rochers!?
Unemployed Friend: Maybe. But there's some Christmas tree Andes mints left.
Unemployed Me: Oh, awesome. Mints. Get out.
Something I noticed when going through this crisis, is that you're not the only one who panics.  I think my mother might have been hospitalized for a short amount of time when she heard the news.  Then, of course, it didn't take long [one month exactly] for my family to muster up some sort of inappropriate reaction to my lack of income.  Now is when I'd like to draw your attention to the picture above, where I am indeed sitting next to dish soap and holding individually wrapped toilet paper rolls with Christmas bows.
Really?