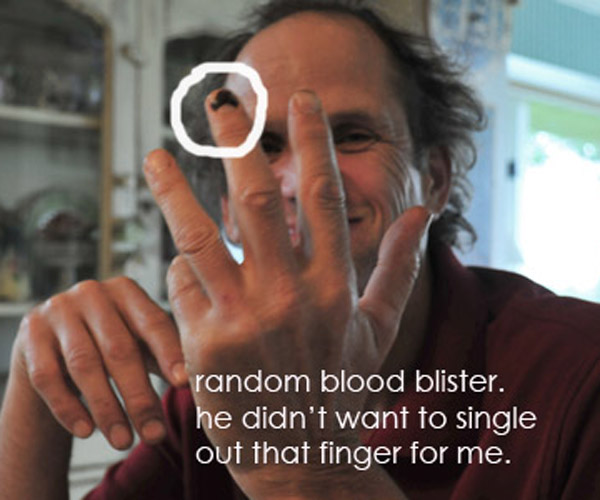 My father, a self-proclaimed hippie and alcoholic until the day hemet my gorgeous mother, wore a brown leisure suit and platform shoes to his wedding.  I forgive him for this offense, only because my mother wore a black, sparkly pantsuit.
I'm amazed my father had any sense at all when it came to raising a child.  When he was 7, his mother woke him up in the middle of the night and they left town to escape his alcoholic father.  His mother worked nights as a surgical nurse and they moved every two years.  He grew up without a male influence, aside from his cousin who introduced him to drugs at age 11.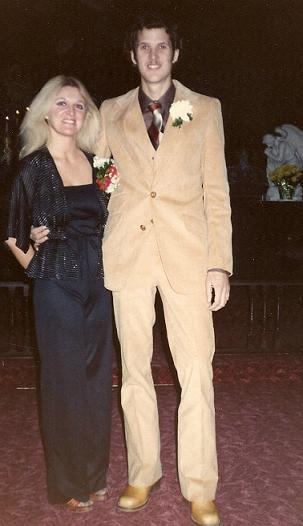 I was born in a trailer park.  Does that mean I get to cry a river and say that I've had it a little worse than the rest of you?  No? But do I get to blame at least a few of my issues on that fact?  When my parents were married, my dad was making $6/hr, yet they managed to save 50% of his income a month, while my mom stayed at home with the kids.  This is could be where my Suze Ormond frugalness stems from, the kind which allows me  to be perfectly satisfied driving a '99 Saturn with a hole in the hood, that floods every time it rains. Especially last night.
Eventually, my dad started his own business and they saved enough money to purchase a charming, completely run-down and nearly un-livable home in the country. For years, my dad awoke at 5am, and after working all day would come home to do paperwork for the business and spend every spare moment learning how to remodel that house.  That's right, learning – from actual books. Incomprehensible, I know. But as busy as he was, trying to make a life for us, he always had time for any absurd request I might have.
Dad,
Thanks for sitting in my room every single night, while I rehashed my entire school day, complete with tearful confessions of snobby girls, mean boys, and despicable rumors.  And thanks for continuing to sit in my room every night, even when those confessions turned into eye-rolling  and the words: "I'm fine. Goodnight."   Thanks for never missing dinner and showing up to every event in my life even though I was excrutiatingly embarrassed of your presence.  Thanks for staying up til 3am to help me grasp Chemistry, which by the way, was a battle we should have surrendered long ago.  Thank you for not using your past as an excuse, but as motivation to be better. 
Thanks for teaching me that even though people may take advantage of your kindness, you should give it anyway.  Thanks for building me that sweet swing set, which was the envy of all my friends and equipped with a sandbox litterbox for the cats.  Thanks for working so hard so that I could have a mom waiting for me after school every day.  Thanks for being so awesome that my friends wanted to come over just to hang out with you.  Thanks for being an example of how a man should love his wife.  Thanks for dropping everything to come put air in my tires, or some other mundane task that I always seem to screw up no matter how many times you've shown me.  Thanks for helping me crawl out of every mess I've made.  And there have been some big ones.  I mean, big.  But most of all, thanks for making me feel like I was the most amazing thing in the world even when I was terribly awkward and unfortunate looking.   I've been spared from so much because of the self-esteem that came from your unconditional support and love.  I've never felt like I needed anyone, or anything, to fulfill me. I've always thought I could do anything.  But really, it would have saved us both alot of stress if I hadn't actually tried to. 
I almost feel like it's been an unfair advantage, having you around.  But truth be told, you do look like a pencil with a frizzy top.