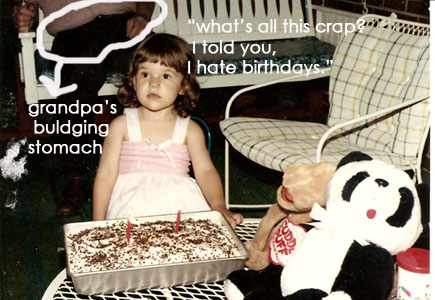 That would be an exact quote from my loving, very proud, first-time father the moment I was born into this world.  I thought for years this was due to the fact that he had never seen a newborn in all it's alien likeness before; however, my mom set the record straight when she told me I was indeed, super ugly.
I share this heart-warming tale about my birth with you because today would be the anniversary of that very day.  But I hate birthdays.  And they despise me.  They never call. They never write.  All they do is sneak around and steal another year of my life away, while gently whispering in my ear all that I've failed to accomplish.  As if I haven't been robbed enough times in my life.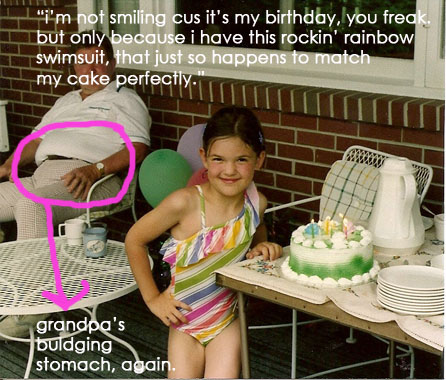 Speaking of robberies, you do know that from 2006-2007 I was robbed six times, right?  Your ears did not deceive you.  Six.
I say all this, to say, that I got locked outside in the blazing sun yesterday, during a heat advisory with 100 + degree weather. Oh, and I was half nekkid. You don't see the correlation?  I'm getting there.
So I have the kind of mother who begged me to put on a baseball cap and "look as ugly as possible" when I was driving home after dark.  I have the kind of dad who got a boy expelled after spitting in my face in the second grade. So my parents were a bit over-protective.  After I got the hole in my head, everything took a turn for the worse.   But then after the drug dealer robbery and the stalking that followed…  ENTER: all-time world record for protectiveness. Just hold your horses, cus I'm about to blow your mind as I weave all these storylines together in a way that only a masterful literary genius, such as myself, possibly could.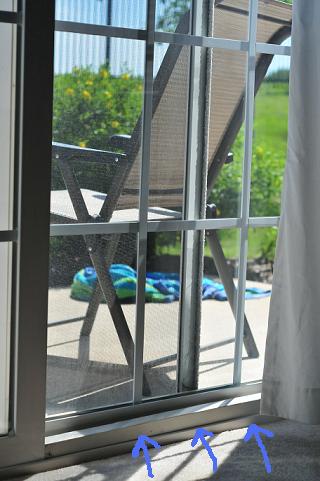 So what does this have to do with me almost dying of heat exhaustion and /or embarrassment yesterday? Well, it was sunny out. I opened my sliding door and stepped out onto my porch, where I sat for about an hour, trying to become a bronze goddess and think of excuses why I can't go jogging with my friend.  I vowed to go with her everyday, except I didn't go once last week, and instead ate all of the ice cream I got at the Edys 5/$10 sale.  We went a day ago, and there wasn't ONE solitary car at the bike path.  I said, "Dana, does this tell you that maybe we shouldn't run during a heat advisory? She said, "We'll burn more calories this way."
So after an hour, I suddenly realize: "Holy crapballs, I'm about to die." The heat index was 115 + humidity yesterday. I stand up, drenched in sweat, and as I reach for the handle on my sliding door, I feel friction.  Huh.  That's odd.  Usually it SLIDES right open.  It's a sliding door.  I try again, and remember that it can only lock from the inside…  OH, SNAP I'm having an optical illusion… I AM dying!
No, no. One of the wooden bars that my father had installed on every door and window as "extra security" to keep potential robbers out had somehow fallen down from being propped up, landed exactly in the correct groove, and locked me out.  I know you're thinking I have a spare key around there somewhere, ha? Oddly, after six robberies, you don't hide spare keys under easily-accessible mats or fake rocks anymore.  I know you're thinking I had a garage door opener in my car, right? Well, since I finally cleaned it out after 2 years, it was actually parked inside.
So I spent the next 2 hours, nearly passing out from heat [there's no shade on my porch] and confined to a scolding hot cement slab.  Why? 1. I was wearing swimsuit bottoms and quasi see-through tank top.  2. I had no shoes on. As I stood there half dead, with my bottle of tanning oil, and empty water cup, all I could think was: "Thank God, now I have an excuse not to go jogging."