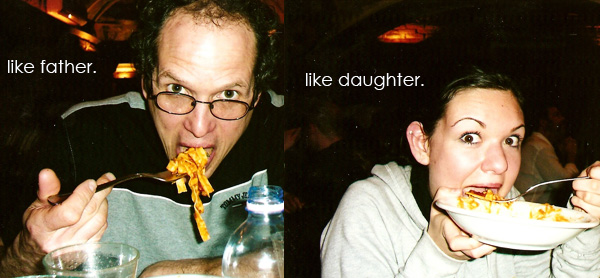 Sorry if you came here looking for the answers to life. Was that title misleading?
My apologies that my posts have been a bit introspective lately, I suppose that's because I've been doing a lot of introspecting. Or taking a lot of sleeping pills. Either way, deal with it. P.S. I'd like to extend my utmost gratitude for all of your comments on my previous blog. You have no idea what an effect your encouraging words have on me, even if they are just floating out there in cyberspace, and even if you really are just a bunch of perverted old men with a hit list, it still means a lot.
I was riding in someone's car the other day. I got excited when we drove past a business and I saw my dad's work truck parked outside. He looked at me and said, "I hope that my son's face lights up like that someday when he drives past my truck."  I'd never thought of it that way, but I guess my face did light up. It always has.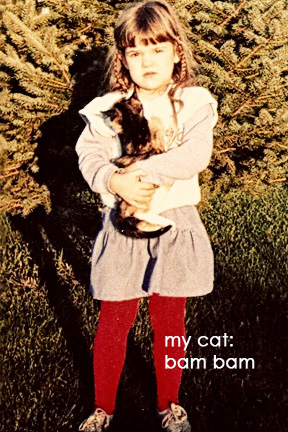 When I was young, I was convinced of all sorts of things. I thought babies came from swallowing watermelon seeds, I thought my grandparents had immunity from death, I thought the earth was suspended in air by magic, and I thought my cats actually went on to live in a better place after they died. A place where trees were made of Cat Nip and it rained milk. I thought married people really loved each other, and I thought the whole point of Easter was so that girls could wear cute hats. In fact, all it really took was for my dad to tell me something was true and and nothing could convince me otherwise. Example: for fifteen years I believed my cat had run away when I was 8. Not until my grandpa got wasted at Christmas and mentioned "that time my mom accidentally crushed the cat to death under the garage door" did I know the truth. It was a tragic discovery. But at least I know the little fuzzball went on to a better place.
It was a blind faith I had back then.
There is something innocent and wonderful about blind faith andhaving a father that you know would rather sacrifice his own life than see you get hurt. Someone who highly overuses the benefit of his doubt, who is eternally compassionate and understanding. But it skews your perception. And although I never thought there could be a downside to this, I find lately, that lifelong assumption may not be entirely accurate. This mindset is foreign to me and I'm unsure what to do with it. Much like that first kiss after moving on, it's neither good nor bad, it just feels different. Different than you might have thought. Different than what you were used to.
If you've been around here for more than a hot minute you know that my viewpoint is anything but unicorns and pots of gold. Life has left a pessimistic taste in my mouth. But in spite of everything, when it comes to people, I have always had a tendency to believe the best, that their intentions are ultimately good, that they empathize with others, that they feel pain. Anyone can open up a history book and see that this is far from true, and naive at best.
I'm sure all of you can relate to this in some aspect. Your experiences have left you either too trusting or incapable of trust – so who is better off? Are we both just screwed? Cus I kind of like the sound of that. I've seen my dad tremendously hurt because of his outlook on life and people. Unfortunately, at the end of the day, I can't think of anyone else I'd rather end up like. So what does that mean?
I don't know. The older I get, the more it seems, I do not know. Confusion is where I live, and the population just keeps growing.
But I do know this: I still believe everything my dad says.