That girl.
The one whose overly pushy, Sicilian boyfriend was able to convince her that entering a beauty pageant, despite the fact she was allergic to hair spray, 4-inch heels, up-dos and beauty pageants, would be a super awesome way to get scholarship money for her overpriced private college education.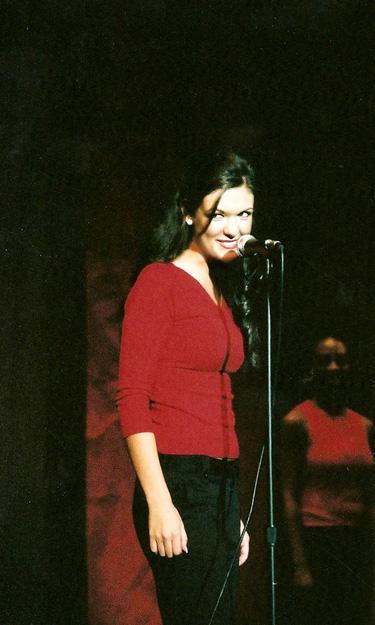 The one with absolutely no rhythm or hand-eye coordination, who was forced to perform a group dance number to Cher's Believe.
The one who discovered, upon signing up, that she needed something, como se talent? Since she had not been practicing the art of lap tap dance or clarinet since the age of 5, she wrote a comedic monologue about her trials with teenage acne.
The one who survived blissfully on nothing but McDonald's cheeseburgers and Sour Patch Kids until realizing that it wasn't just televised beauty pageants that had bikini competitions. She then ate nothing but granny smith apples for an entire month. Why granny smith? You'll have to ask her.
That girl.
She's gotta stop posting such ludicrous pictures of herself on THE INTERNETS.
For crying out loud, it's embarrassing.
For her, that is.