So I may have mentioned my dad a time or two on this site. In case you aren't familiar, here is a brief summary: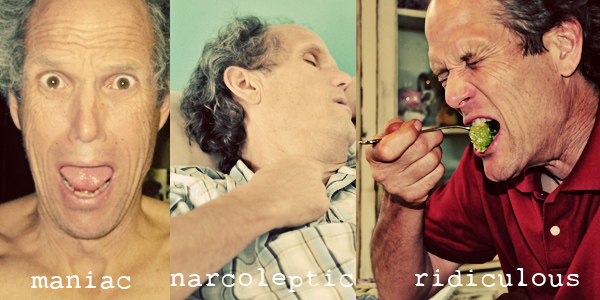 Here's the thing with my parents.
My mom can't turn a computer on and is still holding to her guns that The Internets will become the downfall of society. My dad can turn it on, but his technological knowledge consists mainly of creating spreadsheets. Oh, and there was that one time he typed up something for my mom in Microsoft Word and it took about 5 hours – that also included the addition of a clip art photo, don't worry.
This might shed some light as to why my parents don't read this blog. I am quite certain, however, that they know it exists. My evidence for this conclusion is that a random family friend mentioned over dinner how they thought it was hilarious when my dad accidentally brushed his teeth with Preparation H while on a road trip with his Pastor.
Incidentally, I was the only one my dad told.
Now, of course, every time I whip out a composition notebook, my parents give me the stink eye. But, two minutes later, they start laughing and say something like, "Oh, I suppose this is gonna be on a blob now, huh?" And then I write down the fact that they called it a "blob" and turn that into a blog too. They can't win.
But that's the beauty of my parents. They don't take themselves too seriously.
So, I've got a special treat for you kids today.
[My dad is the Director for a local non profit that focuses on mentoring and tutoring at-risk elementary students. I'm doing a video for them and needed a 30 sec. spot from my dad. This was our THIRD attempt. SIX HOURS +  203 VIDEOS = 10 SECONDS OF USABLE FOOTAGE. ]
I gave him 4 simple rules to adhere to:
1. Remember the words.
2.  No awkward hand gestures.
3. Don't say the words "touch" or "tie" when referring to children.
4. Don't use imaginary words.
Am I asking TOO MUCH??
[kml_flashembed movie="http://www.youtube.com/v/Ocxxx7zi6Ho" width="425" height="344" allowfullscreen="true" fvars="fs=1" /]
As he was leaving the parking lot that day, he yelled out, "Why do I have the feeling that you're going to be making more than just the charity video?"