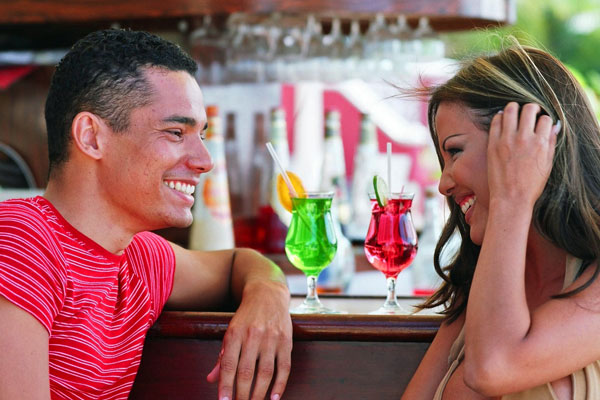 [I'm so sick of people saying that. And I'm so sick of other movies referencing that movie. I've never seen Deliverance and so every time someone makes a reference, I don't get it.  When I ask what the movie is about people always say, "Horrible. Don't watch it. Creeptown city. People get tortured and stranded and it's just bad news." Ok, then why have you ALL seen it?]
So have you ever tried this dating thing? There must be something in the autumn Illinois air that is making everyone want to set me up with their finest, handomest available male. I usually date men I've known for awhile, thus I haven't gone on many "first dates." And I'm finding the entire process to be sort of, different.
Someone asked me the other day to give him the "Cliff's Notes" about myself. With a sigh and a sarcastic laugh, I said, seriously? I can't even sum up the last week of my life in Cliff's Notes format.
So in the interest of efficiency and simplicity, I have devised a form letter that I can simply hand across the table when presented with the statement "So, tell me about yourself." I suggest you do the same.
Dear Gentleman Suitor:
I hate form letters. I love to travel, but I can't fly unless I am unconscious. The aesthetic quality of my penmanship is a constant let down, as are my driving skills. I take issue with people who don't understand the meaning of aesthetic. Although you may not fall head over heels in love with me, you will with my family. I'm a night person, so don't even try. Whatever it is, do not try.
Truth is, I'm a total nerd. I get annoyed when people use "than" where they should have said "then." I color coordinate the books in my room. I'd rather buy office supplies than jewelry. Because of these facts, it is a natural result that my friends do not include girls who talk about shopping, tanning, how much their feet hurt in heels, their new eye shadow, or how much they can't WAIT to see Lady Gaga in concert. My mind explodes from all the meaningless information. But let there be no mistake, I look great in heels.
I'm very tidy, but I hate the word tidy along with several others. Compliments make me feel awkward. I like to cook. I like it even better if you like to cook. It's not that I hate reading. It's that I hate reading mind-numbing fiction, sci-fi, romance, or essentially, almost anything contained in the public library. Got it? If it's witty, well-versed, or based on someone's actual experience, I'm in. Got it? I believe in God, and although I have always loved Him with my mind, I have not always done so with my life. I'm passionate and creative. I love making people laugh.
I've lived alot of life in my short time on this earth. I must be with someone who can hold their own. I view money as a necessary evil, nothing else. I hate people who get embarrassed. I'm independent, and I will rarely ask for your help unless it involves heavy things or snowy weather. I want to move to a place that has fall weather permanently. My household uniform is a hoody, plaid pajama pants, and braids. I'd rather fight it out than ignore it.  If I end up really liking you, I'll probably worry about your well-being and you'll get annoyed. Most importantly, I'd rather be single forever than with a seemingly perfect man who doesn't understand me.
Thank you for your interest. If you find this alarming rather than endearing, no worries, you can step out for an important call and I will go make out with the attractive waiter.
Sincerely,
Blunt.
I hate dating. It's like something out of Deliverance.