You know, I feel like a lot of people make snap judgments about me. And it hurts. It hurts all the way from my chipped-nail-polished fingertips to my cold, blackened heart.  And when I hear these accusations, I cannot help but to curse the wretched stars, Carrie Underwood and the phrase "I heart it" for causing me to be so misunderstood in life.
I just don't really know who else to blame.
But as long as you're here, and I'm here, I thought we could have a box of wine and talk about our problems. But since I drank it all last night… I figured I could address some of your concerns instead. So, if you would, please sit Indian style and form a circle on the floor. If at any point in the demonstration you feel weird, it's probably cus you're wondering how you're supposed to form a circle on the floor with just yourself. But please, try to focus on me cus we have bigger problems.
Accusation #1: I'm cray cray.
Well-thought-out defense: This is my father: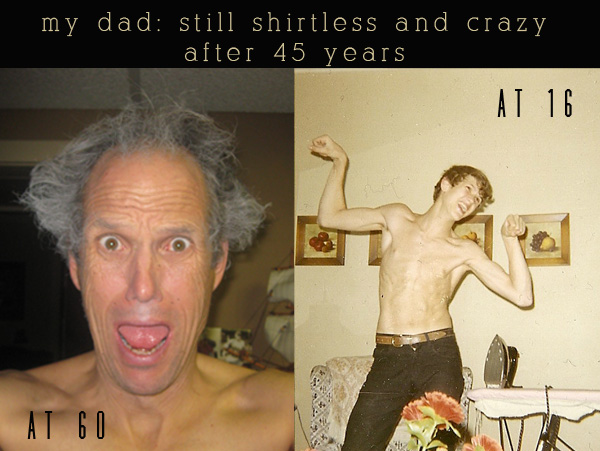 Like father like daughter. I'm just not quite as… shirtless.
Accusation #2: I'm lazy and have no desire to physically exert myself in any way.
Sort-of-thought-out defense: My friends coerce me into eating copious amounts of high carb-count foods in short periods of time, which spikes my glycemic index and causes lethargy.*
*fancy terminology compliments of WebMD
For example, I went on a girl date last weekend with my friend Dana to the apple orchard. Cus it's fally and wonderfully out and that's what we do in the Midwest.
sidenote: aren't my friends cute?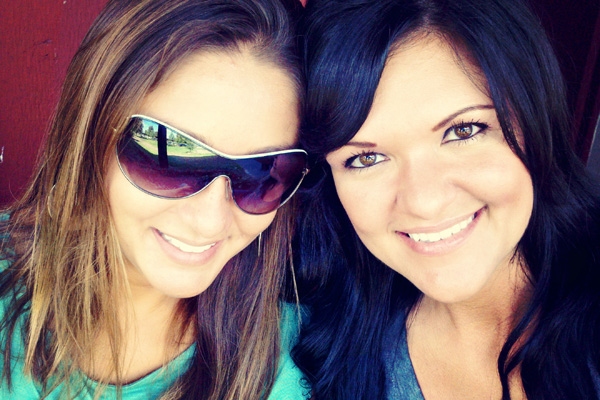 Sidenote: aren't my friends cute?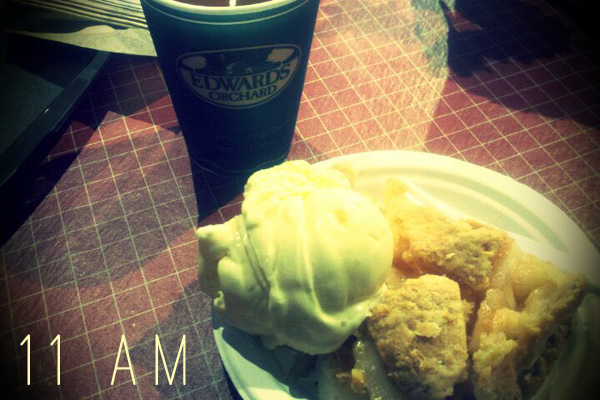 Disgustingly full and nauseated from the over abundance of sweetness from the apple pie a la mode before noon, we bought 2 dozen donuts. Then, as we're about to leave, Dana sees a baked potato stand and says, "Oh, that will get the sugary taste out of our mouths." That was the worst logic ever. But I'm not the logic police. The job didn't come with a badge or a cool hat, so I was all peace out.
BONUS: this picture doubles as a handy tool to help you identify if you are an Italian (me) or a Mexican (Dana). If you choose jalapenos as your third potato topping, you're Mexican. If you put onions on anything regardless of it's a potato or not, you're Italian.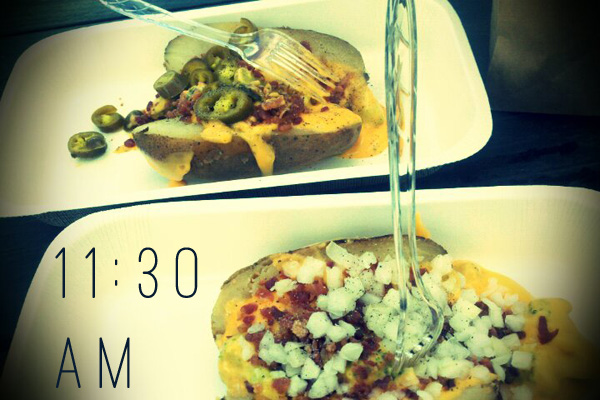 Accusation #3: I'm a hot mess.
Obvious defense: None. But, you should just know that according to Lady Gaga, I was born that way. So, now I have to snap my fingers in your face and say get over it.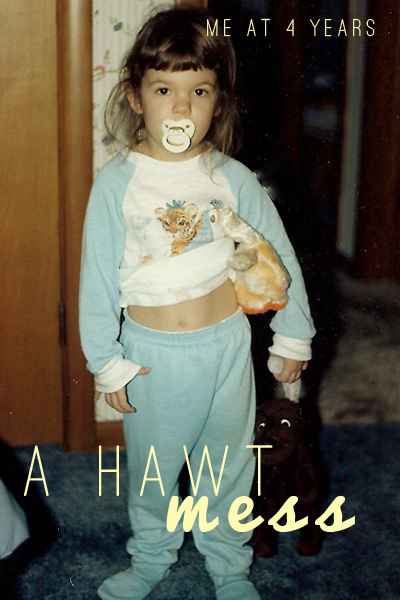 Accusation #4: I hate women, Neil Diamond, mayonnaise, smooth talkers and China.
Murky-but-still-valid defense: This can be traced back to the fact that I was born in a trailer park. If you're unsure how the two are correlated, you probably didn't attend college. Cus they would have explained it there.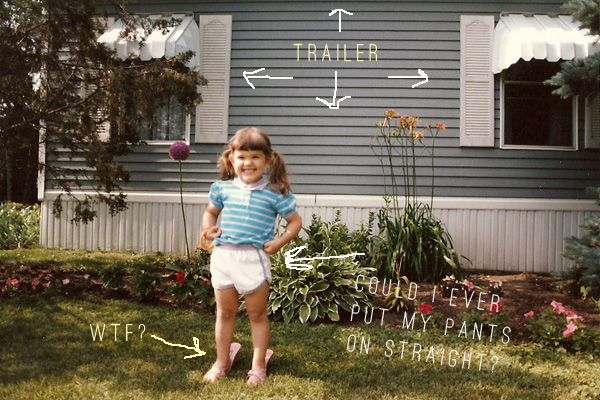 So, to sum all of that up… you should probably feel bad about what you've done.
I have returned to blogging over at Celery and the City where I write about clean eating, healthy living and post allergy and gluten free recipes!