Listen, there are concrete reasons why I don't Google myself. These reasons hold steadfast to the three fundamental principles of my character: avoidance, denial and laziness. The first time I broke this rule was last night. I've been breaking a lot of self-imposed rules lately. And, I've definitely learned my lesson.
Maybe, someday, I'll tell you the story of Jamie. But for now, just a glimpse. In college, I fell in love with the boy who worked in the bookstore. Our relationship, although short-lived, passionate and magnetic, was life-changing. He just got me; one of those unexplainable phenomenons. In fact, I wrote a short memoir about him and it became my first nationally published story. Three years ago, he told me that he had gotten hired for a job based on a story he wrote about me. I congratulated him and hadn't heard from him since. You can see where this is going….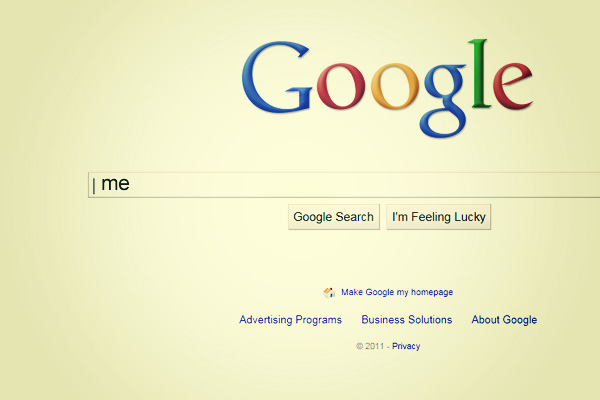 This week, I came across the essay he had written about me years ago for the job application, somehow archived on a website. But, he didn't actually post it on the site, the owners did so I can't be too mad.
After reading this, I'm both flattered and offended – sentiments which plagued every moment we spent together. Truth is, what he wrote about me is more honest than anything I'd ever be able to write myself and a million times more eloquent. I was surprised that he had anything nice to say at all.
I guess the most pure way to see yourself is through someone else's eyes. As ugly, or beautiful as it may be.
Written by: Jamie M.

Maybe this is cheating. Like the real life version of taking Spanish 101 in college when you actually took 3 years of Spanish in high school. Easy A, right? If you said yes, I would agree. Except here.

Because I know Britteny, at least as well as anyone who got dumped then jumped an average of 3 times a week each could. It's not like relationships aren't hard enough. I've written about them on more than one occasion. But add a crazy woman into the mix who has no idea what she wants, and well, disco.

I don't think I've cared for and admired someone I've hated so much before. [BLUNT SIDENOTE: my sentiments exactly.] It's a very difficult rationalization with which to come to terms. Britteny is a lot of things but the one thing I know she will always be is a writer. She will always use words like they were boxing gloves, and the world around her like a punching bag. I have read her private journals, which are nothing like the poised abruptness, laced with wit and sarcasm, that you find on her blogs and websites. But I doubt if many people have seen her private journals. [BLUNT SIDENOTE: I used to carry my journals with me everywhere. Shortly after returning home from Europe, they were stolen. I've never opened a journal since.]

While she takes a no-holds-barred approach to her public writing, her private writing is eloquent and touching, yet somehow still laced with that "funny, but not really funny" sarcasm that touches me; in those corners of your mind that suddenly react when you don't feel so alone because someone just said something that you have felt for so long but could never put into words, and never tried to because you thought you were the only one thinking it.

She has never been one to let the absurdities of life walk freely down the street disguised as tradition, or social standards. She will haul you up to the front of the class like a fourth grader caught passing notes and make you read it in front of the whole class.

But at the same time all she's really doing is asking questions. Part of the question is poking fun at what she's questioning, but usually it's well deserved. This is a person who has tormented me mercilessly since the very first moment we met, but somehow I have never lost respect for her.

She has driven me to unbridled tears more times than I will admit to and yet even as I write this I can't help but think that she should be the one contacting you. I love writing. I almost feel like I might have missed my calling. It comforts me and brings peace to my troubled mind. But if I were ever to say, this is what I think a writer should be, this is what I think makes writing great, it would be her that I turn to.

Footnote: My intention with this was not to be personal, though it was, but to show you what my thoughts look like written out. And with regard to this thing below here asking what is my relationship with Britteny, I'm sorry but tumultuous was not one of the options.
Hah. Tumultuous.
Yea, that's about right.
Wondering where I went? I have returned to blogging over at my whole foods blog Celery and the City, where we live so clean it's like your insides took a bath.