Dear Fall,
If you were a handsome man wearing a skinny tie, I would enter a lifelong, monogamous commitment with you never look back, which is a bold statement coming from someone who will probably change their child's legal name at the age of three. Even if you didn't have the skinny tie. If you were a food, I would eat you every day. If you were Neil Diamond reincarnate… well, just… you never would be. 'Cus you're too perfect.
I think I started to love fall because it meant the start of the school year. And things that smell like Christmas morning. And layered clothes. If you don't live in a place where you have a change of seasons, my soul cries out in anguish for you. I know that you think your Christmas palm tree and your New Years Even sweat 'stache photo is fantastic, but you're really missing out. Here in Illinois, it's starting to get that teeny tiny crisp in the air at night and I love it. That means that all things wonderful are packing their bags and headed my way.
Soon, the days will start to fade and sunshiny nights will be replaced by candles, blankets and anything that smells like cinnamon.
 Rainy fall days have to be my favorite thing.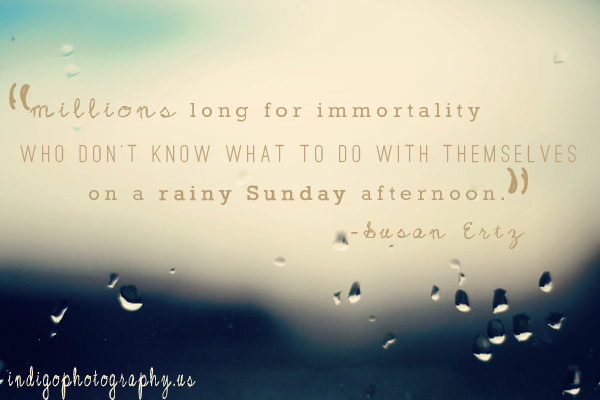 It also means the perfect kind of weather to cuddle up on the couch with a vintage copy of War & Peace.
But, I'd rather use it as a prop for my lamp. I like to think I'm giving more meaning to the book's life.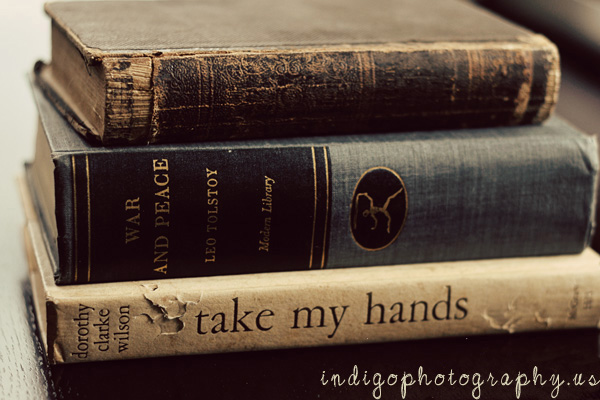 I don't know why I draw the correlation between globes and fally stuff. But I do. I'm sure it can be traced back to some sort of traumatic childhood experience involving creamed corn. Sick.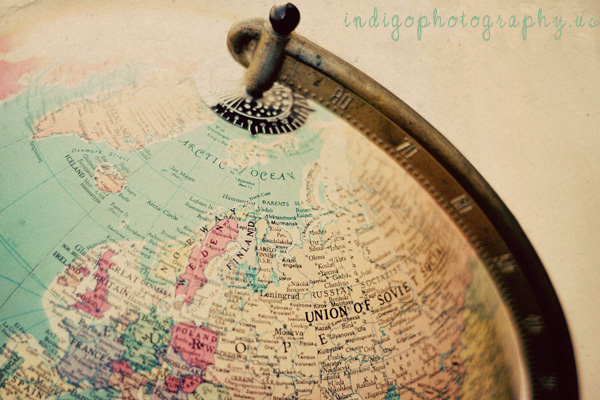 So, if you live in one of those gastly warm-all-year-around places, I suggest you plan yourself a trip to come visit me. I'll make you a caramel apple spice latte and we can wear hoodies and play in leaves and stuff.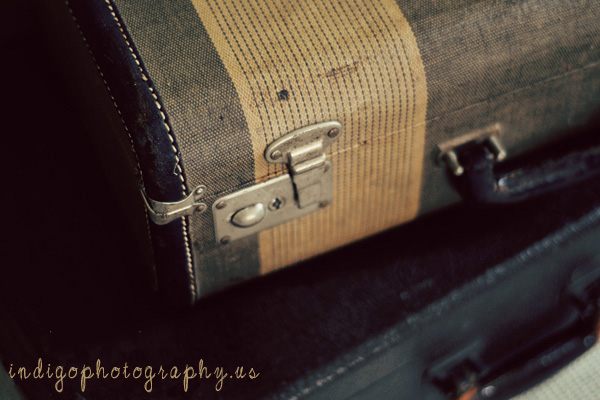 It will be a disgustingly awesome time.
P.S. I loved reading all your comments on Understanding Right Brainers: The Curse of the Creative. This is why I even have this blog, because I can meet people like you, who make me feel somewhat normal. You're all insane in your own way and I love it!
Wondering where I went? I have returned to blogging over at my whole foods blog Celery and the City, where we live so clean it's like your insides took a bath.