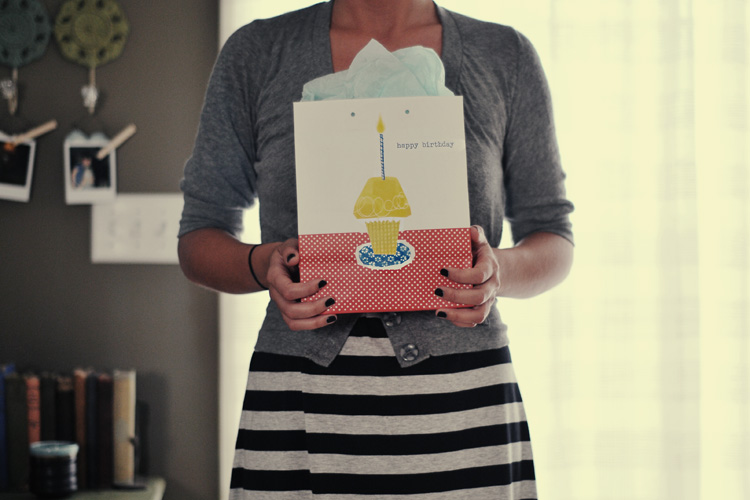 Question: Why wear the world's most unflattering, horizontal-striped dress on your birthday?
Answer: So that you have something even more upsetting than your birthday to focus on.
Another viable reason could be because it slightly entirely resembles The Hamburglar. Cus isn't that what birthdays kind of are? One giant Hamburglar, sneaking up on you to steal another year?
This year has been interesting. My career has taken a direction that I couldn't be more pleased with. I've taught myself how to take photos with a fancy camera, which I'll never fully know how to use. I started eating Flintstones chewables, and I've never felt better. Friends have moved away. Friends have come home. I've been severely depressed, and unbelievably happy. Relationships have come and gone. I've met some amazing new people. Cut out some not so amazing people. Started eating tomatoes. Almost died behind the wheel of my car about 75 times. I changed my phone number.  I repainted my living room.
Yea. That sounds about right.
But the most important thing I've learned is: How To Avoid Awkward Encounters On Your Birthday.
1. Stay inside your house for three consecutive days.
2. Refuse to shower during that time.
3. On the off chance that you are tempted to leave your house, remember that you haven't showered.
4. Make a pan of brownies.
5. Eat the entire pan of brownies, and pass out.
6. Set a goal to watch the entire Sex and the City series.
7. Resolve that there is no better time than now to start achieving your goals.
8. Don't run out of food.
9. When you run out of food, use your Mary Kate Olson sunglasses to disguise your grossness and get carry out pasta.
10. Question why you own Mary Kate Olson sunglasses.
11. Remember that some of life's mysteries are just too complex to unvail.
12. Cry.
13. Realize even your Mary Kate Olson sunglasses couldn't disguise your puffy eyes.
14. Finish the box of wine.
15. Realize that expiration dates are there for a reason, and they best not be challenged, especially when it comes to boxed wine.
I'm happy to report that (1) I don't look a day over 45, and (2) I did survive my birthday weekend.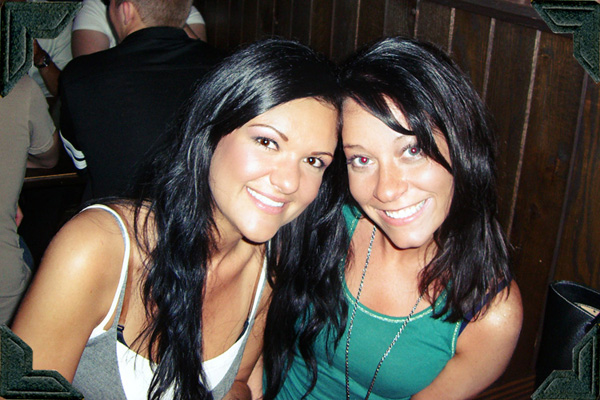 I went out one itty bitty time, but the rest of my weekend was spent in hiding with my friend Jo, and can be described exactly as on the numbered list above. It. was. fabulous.