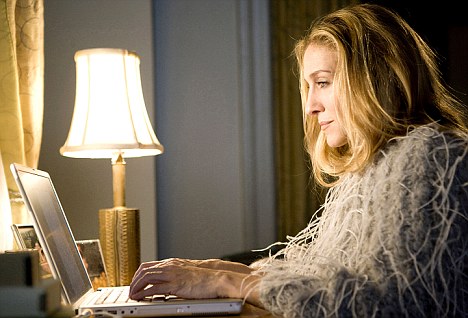 "In life, we all have an unspeakable secret, and irreversible regret, and an unreachable dream." Diego Marchi
I currently have strep throat. I have taken my nightly cocktail of drugs and shortly I will feel myself slipping away to reruns of Sex and the City. You know, the TBS ones sans nakedness. So as long as I'm conscious, you just put your feet up, pour yourself a glass, and forget all about your problems while I wax poetic about the mundane details of this life talk about mine. I'm your Carrie Bradshaw and this is my way-too-personal-sex column. Of sorts.
Lately, I've been thinking a lot about secrets.
Secrets hold great power. Once revealed, they can disrupt your entire life. Although many of us hold secrets in a negative light, there is such a thing as good secrets. Example:
*Sorry, based on experience that last one was a poor example.
That being said, these Manolo Blahniks have been carrying a lot of secrets around. So many, actually, that they might be reaching their secret holding capacity. I mean, I wouldn't want to break a heel. And they aren't just my secrets. They're your secrets too. And don't you think that with the friendship should go the secrets? Why should I have to tote around moldy secrets of people that I don't even associate with any more?
So while I was compiling a list of your secrets to blog about, I took a seat next to my giant New York apartment window, and in true Sex and the City format, I stared at my laptop and said to myself:
I can't help but wonder… what are my secrets?
*My family always wondered why my cat BamBam looked a little strange. When I was 5, I wanted her to look like Heathcliff so I bit a chunk of her ear off.
*Speaking of ears, my right ear is significantly larger than my left. Like, my left ear is normal size; my right ear is ridiculous. I discovered this in high school, but my parents had kept it a secret since I was a baby. I always wear my hair down and no one is the wiser.
*My senior year of high school, I was always late for my curfew. Every time, I told my mom that a cop pulled me over. Every time, she believed me. I don't know if this is a credit to my persuasive skills, or a testament to my poor driving ability. Truth is, I was driving in cars with boys. Actually, one boy. And I found it impossible to leave him.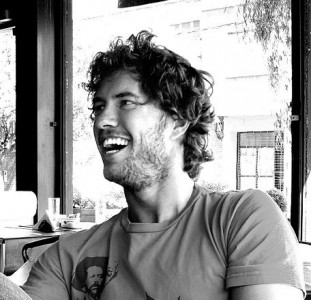 *I think Blake Mycoskie is the single-most attractive man on the planet. He's generous, brilliant, well traveled and scruffy. He went on vacation to Argentina and saw hundreds of children without shoes, so he decided to dedicate his life to changing that. He now runs a successful business, TOMS, while traveling the world and giving people shoes.
*I wrote a paper in 6th grade about Pearl Harbor. By my second year of college, I had handed that paper in to about 8 different teachers along the way. What alarms me, is that I never even edited it.
*I dig the Twilight saga.
*In high school, when I worked at Chuck E Cheese, I would purposely misspell the names on the birthday cakes so we could eat them. They were so, so good.
Well, my dears. That's all you get for today. Maybe someday I'll tell you my big secrets. Maybe even the ones involving boys. But right now, I'd rather pass out. Of course, I'd love to hear some of yours – I promise I won't blog about them. Right away.
Happy Memorial Day!