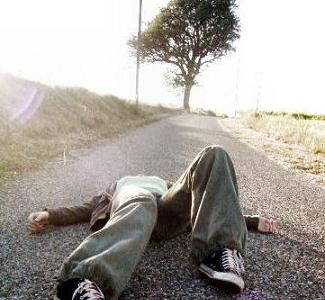 Why dost thou continue to sabotage me? Here I always thought you were on my side.  For the first time in my miserable, out-of-shape existence, I'm trying to do something about it.  This week, I turned a new leaf. Whitestrips, here I come.  Jogging, here I come.  Well… I'm not really sure what whitestrips had to do with the whole being-out-of-shape thing, but they certainly have a way of making me feel more fit.
Come Monday, I wanted to jog, but SOMEONE decided to make Monday a holiday full of tasty treats, lounging in the sun, and irresistible bbq delights didn't they?!  Oh please, don't even think about looking over your shoulder.  What did you expect me to do, dishonor the veterans?
Come Tuesday, it was my mother's birthday and even though she hates birthdays, I was forced by guilt, only child syndrome, and the powers that be to make her pies and other delectible things.  And who's fault is that? I'll tell you one thing – not mine.
Come Wednesday, I wanted to go jogging, but you rained, which forced me to stay inside and do nothing but lay in bed and watch Tyra Show reruns all day. Since I couldn't jog, I decided to make it vegetable night so I could at least save on a few calories.  Again, the amount of effort that I'm exuding here is incredible.  But then you ever so gently whispered sweet nothings in my ear regarding the delectible things that were inhabiting my fridge from the day before. All I can say is that I was brought up to believe that you don't waste food, okay?  So I had a giant bowl of ice cream.  No biggie.  An hour later, I decided that if I just ate the rest of the box then I wouldn't be tempted for the remainder of the week.  Again, brilliant.
…Then about ten o'clock, I decided that I could really go for a bacon-grilled cheese sandwich with a side of pasta.
Look what you freakin did!?
Come Thursday, I rounded up my support system, actually drank some water, and went to the bike path.  But after I reached half way around the track, I got a stabbing pain in my stomach.  The pain was followed by dizziness, which led to nausea, which led to me collapsing in the middle of the path.  An old man came by and said, "Are you okay DOLL?"  When my support system, who had long since jogged away without me, realized I was lying in the grass, I discovered I had a migraine.
Oh, well isn't that just cute. What's it gonna be tomorrow, ha?  A bio-nuclear attack?  My liver suddenly explodes and I become a horrific, but interesting scientific rarity?  My car gets hijacked and I'm left for dead in a nearby ditch?  What?