UPDATE: Winner of this contest is FAUX TRIXIE!  I took the total number of entries, minus those who opted out cus they live in the UK and the cookies would be gross by then and added one extra entry for those who commented on my column over at The College Crush.  Sometimes, it actually pays to be the first commenter!

So, there is no shame in sharing things, you know? I happen to need a new digital camera. In fact, a camera was the one item on my Black Friday list; however, I failed miserably at getting it because I became terribly distracted by all the other sparkly, half-priced objects. Please take a moment to marvel at my use of the semicolon in the previous sentence.
So, I've been borrowing my dad's lately. No. Big. Deal.
Except when you are sitting down for Friendsgiving Dinner [a Thanksgiving for friends only], and you go to review the pictures that you have taken, and you come across this: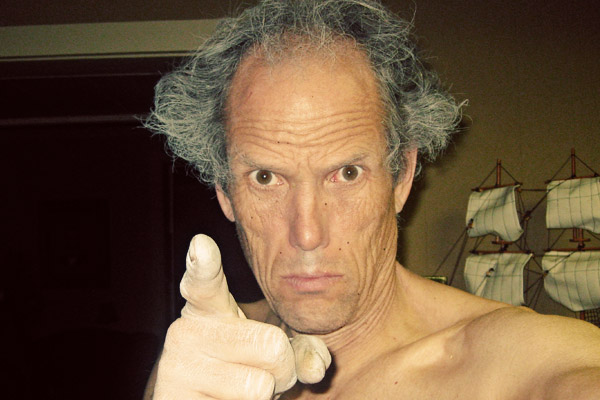 Pretty sure I didn't take that.
99% sure that's my dad.
But not 99% sure why he is shirtless, with gray hair and a white hand.
As I was pondering that thought, I fought against every urge to put the camera down, scared of what I might see next.
But curiosity is such a nasty little devil. So I ate some more cheesy potatoes and kept scrolling.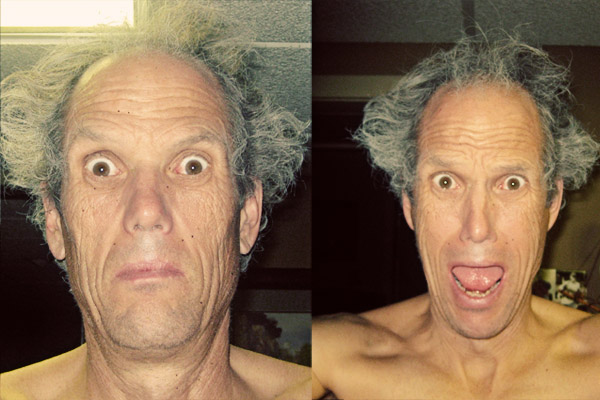 Then, I'd had enough. I did what any one in my position would have done.
Showed the pictures to all my friends and took bets on what was going on.
I called my dad and told him I'd found some disturbing pictures on his camera. He started laughing, and followed it up with, "Oops. Forgot about those. You better not show them to anyone."
Come on, dad. A little credit for your best daughter?
Many of you have asked me over the years what it is about my dad that I love so much. After all, he did scam me into raising sheep.  Well folks, this pretty much sums it up. So because I love my dad so so much, and because he just turned 59, and because I have an awesome new Christmas blog header, I'm gonna give stuff away!!!!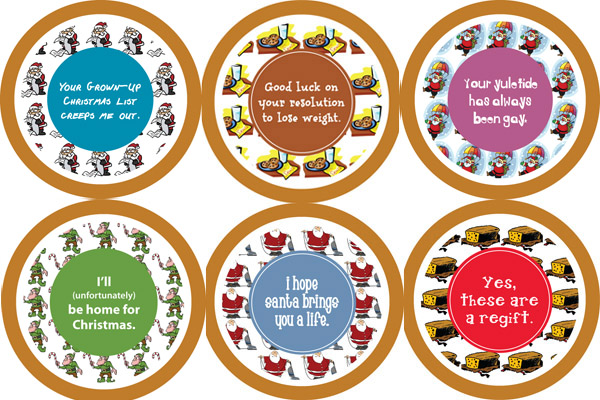 Bitter Baking Company and Blunt Delivery will be doing several Christmas giveaways this December. This, being the first. All, you have to do to score some sarcastically delicious cookies on your doorstep is answer the following question:
What in the world is up with my dad in these pictures?
That is the only rule. **BONUS ENTRY: you can visit my new column at The College Crush and leave me a little love. It's hard being the new girl on the block!
Must enter by noon Wednesday, December 8!

Merry Christmakkuh!