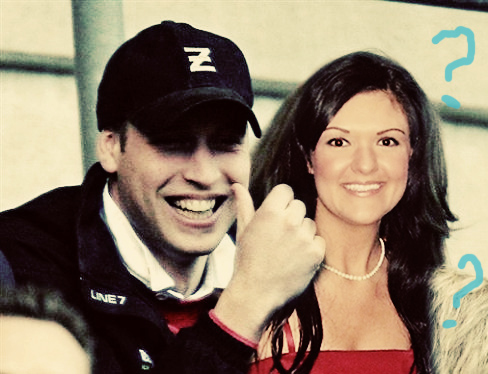 Listen. I'm not one to burst happiness bubbles.
I'm a firm believer that if left alone, they will always burst on their own. So I just worry about brushing my teeth and not getting heart disease and everything else will fall into place.
But.
There are times when people just need to know the truth.
That time is now.
And that people is the world. And Kate Middleton.
I'm not trying to destroy anyone's impending marriage, I'm simply trying to get closure. For William. And our sordid past. Rest assured, the rugby shirts have been burned. The love letters handwritten on Royal letterhead are in the dumpster. Buckingham Palace has been removed from my speed dial. Facebook pictures updated.
So, when the TODAY Show asked viewers to send in a 2 minute video about why they deserve to be flown to London for the week of the Royal Wedding, I found it the perfect opportunity to reveal a secret that's been plaguing me for years.
And no, I didn't wash off the face mask just because it was the TODAY show. I worked it into the video.
It's all about efficiency.
Unfortunately, it could only be two minutes long, so I had to cut out many of the details and factual evidence. But the truth still speaks.
Willy, I'm sorry.
[kml_flashembed movie="http://www.youtube.com/v/rD8-ZJzQBqE" width="425" height="344" allowfullscreen="true" fvars="fs=1" /]
photo: princeharry.co.uk
altered by: eeer, not altered.