Before you read this I have two very important announcements:
1. Check out my guest post over at Cynicism 101. I am very honored to be Doc"s first guest blogger and I would be more honored if you visited us. He's me, except a man.
2. Bearman is revealing what my yearbook pics would have looked like throughout the decades. He also posted an obscure homecoming photo that no one knew about till now!
Now let's get down to bid-ness.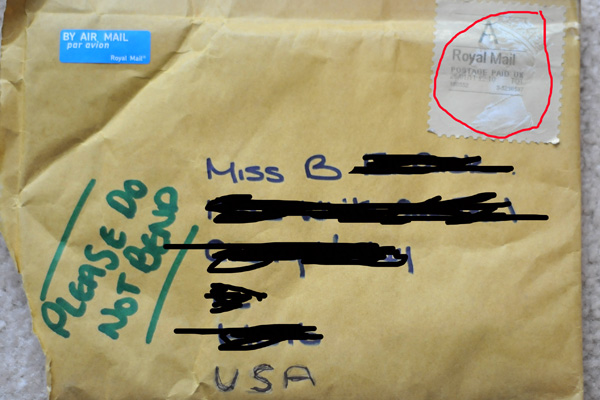 Two three things come to mind when I receive Royal Mail:
1. My British-drug-addict-ex is trying to contact me again, which will cause me to reflect upon a time in my life that makes me wish that London Bridge really was falling down. With me on it.
2. Are we past having to worry about Anthrax?
3. Good Morning America must have gotten my contest entry and this is my invitation to Prince William's wedding! 2011 is the year all my dreams are coming true!
But then, I open it, and I discover something even better.
Better than Anthrax?
Well, if you can believe it, yes.
Free stuff.
I know what you're thinking, Anthrax is free. True. Yes, but it will also impair your respiratory system and effectively kill you.
I received custom made greeting cards inspired by my blog, which were made for me by the awesome duo from Caffeinated Designs – Cheryl, my Asian Sunrise, located in sunny CA, and Jen, the Secret Keeper, located in foggy London. And I didn't even ask for them – they just did it all on their own. Never mind that I have promised to put their kids through college as long as they send me customized periodical gifts for the remainder of their lives.
I had sort of forgotten that they had asked for my address a couple months ago.
Phew. That was a close one, Royal Mail. You had me sweatin' like an 8th grade me during an algebra test.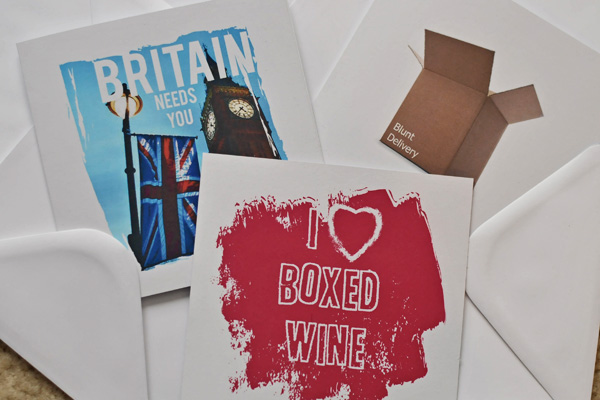 They have recently branched out into designing greeting  cards.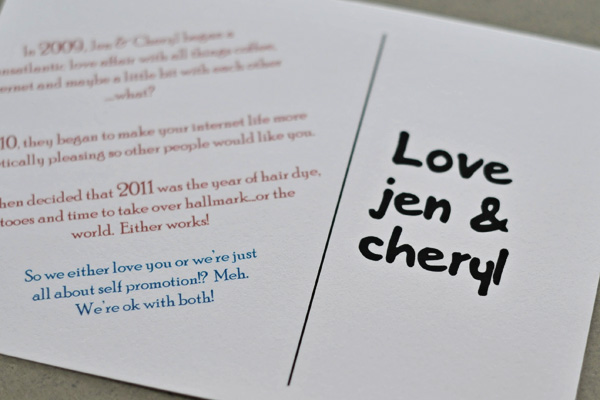 Thanks guys! Loved the cards!