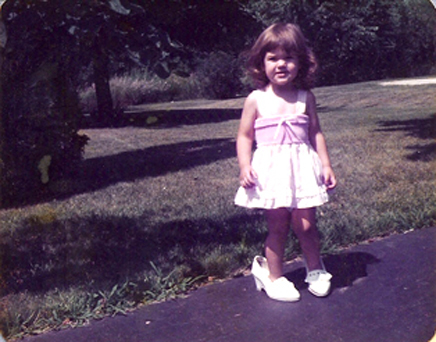 Do you have your big girl pants on? If so, please check the fly because that would be grossly inappropriate for this blog. Are you ready to GET SERIOUS!? Are you ready to have your mind blown? I sure hope so, cus the last thing I need is for you to come crying to me when you're caught off guard with my big announcement.
Crap. But what if it isn't really that big?** And now I've built it up and you have all these unrealistic expectations of big-ness… Ugh, I suck under pressure.***  Well, here goes. Today, I received the worst news that someone such as myself could possibly receive. Aside from my leaky faucet, broken toilet and Corey Haim's accidental overdose.****
**[that's what she said]
***[guys, come on]
****[that was an exaggeration, I wasn't even sure who he was. I'm just relieved it wasn't that hottie from Rookie of the Year.]
I have been officially registered for a 5k.
I guess it's only fair that I tell you the whole story before you cast harsh judgements on my friend for such an unspeakable crime. In a moment of weakness (that term is open to interpretation), I promised I would run (that term is also open to interpretation) a 5k in the event that my friend quit smoking.
There I go again, sacrificing my own happiness for the health of others. I know you're thinking that I got myself into this mess, but really?! Who actually follows through on a deal like that?  Am I really THAT out of shape that people would do just about anything to see me jog a few laps? That's pathetic. I am, of course, referring to 'the people,' not me.
What's that? You're not impressed with my crappy announcement?
Would it be better if you were eating cupcakes right now? Precisely.
And who's fault is that?
But you want to know something else that's sorta BIG?
This little drug delivery service blog is approximately one year old!!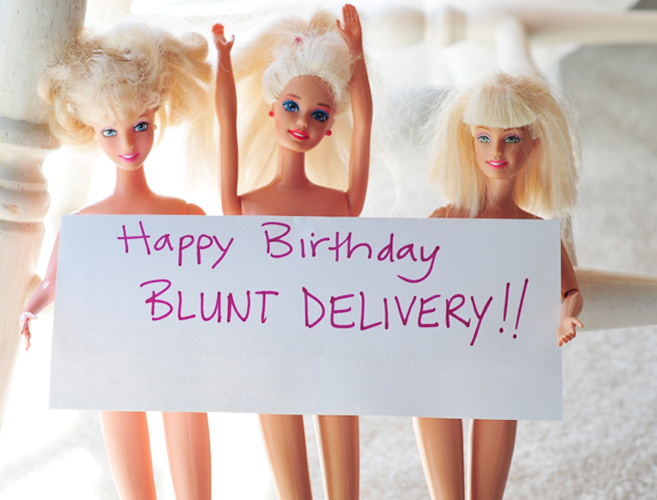 As I might have mentioned on a couple hundred occasions, I'm not the best at remembering or commemorating anything where I have to remember a date, such as my own birthday. I know I launched this some time last March, but I couldn't tell you the date even if it meant I'd never have to eat another brussel sprout again.
Wait. I'm 27. I guess that time has already come.
Anyway, I'm not one for celebrating my own birthday, much less my blog's. And I've noticed it's very common to give away gift cards or have some sort of contest in honor of the occasion, however, I think that's lame. Not when I'm the one who wins it though, cus then it's very non-lame.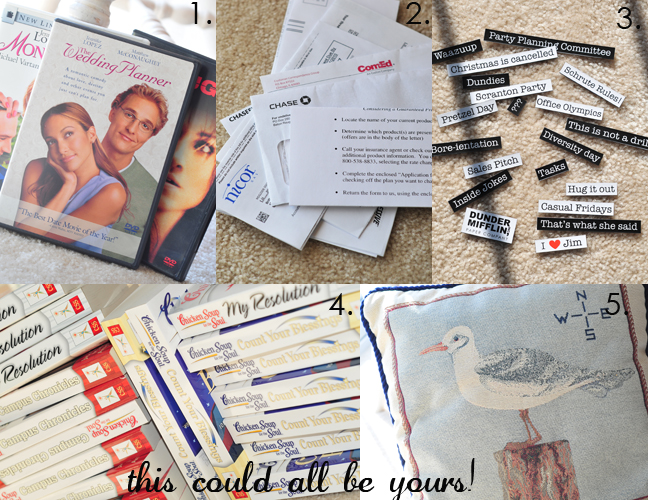 Since I can't give away what you really want, which is a personal visit to your doorstep, I thought I would do some spring cleaning and have a Blunt auction sale. Just shoot me an email if you would like to bid on any of the following items. Don't pussyfoot around, cus I have a feeling there will be some stiff competition. [I know you might think it's a bit stingy to have an auction sale to celebrate my anniversary, but I just think it's good business sense]
1. The entire Jennifer Lopez chick-flick collection.
2. A stack of unpaid bills, most of them still in the envelope.
3. The OFFICE fridge phrase-magnets.
4. 7,500 Chicken Soup for the Soul books. I've never read them, but every time they publish one of my stories they send me a truckload.
5. A pelican pillow that's been sitting in my garage for 3 years. It's origin is still a mystery.
Guys, really, it's MY pleasure. You are, after all, the best readers in the UNIVERSE.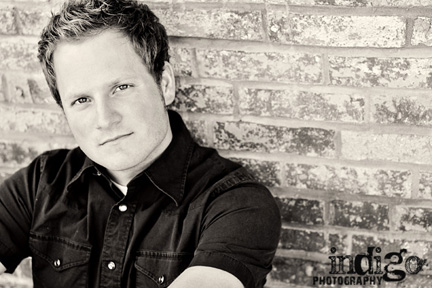 Check out my photography blog, I've got a new hottie up for you. And, if you're not already following me on FACEBOOK, click here and get your act together!