It's Easter.  I'm sitting next to my dad in church.  All of the sudden, right before the service starts he turns to me and grabs my arm:
Dad: Oh, you know what?
Me: What's that?
Dad: I heard Yanni is coming out with a new CD.
If this conversation isn't the right way to kick off Easter, I don't know anything.  You know, I don't know if any of you have noticed, but Easter just isn't what it used to be.  Nice new bonnet.  An Easter basket half the size of my room, with giant, oversized pixie stix and Reese's eggs cascading out of it like a waterfall...it's beauty only to be matched by the monstrocity of a stuffed rabbit that accompanied the basket.  All these things are but a distant memory, like braces, and Big League Chew.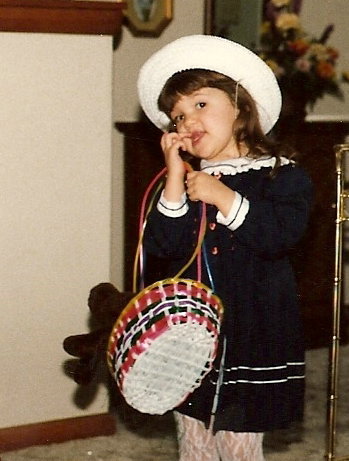 So I'm chillin with the fam.  UPDATE: In case it crossed your mind, my grandma was wearing the same polyester, frog green pants that she wore on Thanksgiving, as chronicled in Black Friday, Depression, and a Salvation Army Chair.  So I go to sit next to my aunt on the couch and this happens:
Me: HGTV?  Really?
Aunt:  Well, we could watch a movie.  I have Marley and Me, did you say you've seen that already?
Me: Yea.  It was good, and I don't think anyone else has seen it.
Aunt: So it was good?  Want me to put that in then?
Me: I mean, I don't care.  I'm just working on these articles.  So it makes no difference, whatever everyone else wants to do.
Aunt: [turns to my uncle] Honey, Britteny said for you to put in Marley and Me.  She wants to watch it.
Me: [interrupts] No, I did not.  That's not what I said.  I said I've already seen it and I don't care.  You said you wanted to watch it.
Aunt: Well, I know.  But if I say that you're the one who wants to watch it, he'll just put it in.
Me: Sigh.
Aunt: Uh oh.  Is this conversation going to be a blob now?
Me: Well, it wasn't until you called it a blob.
Throughout the whole movie my grandma keeps whispering to my aunt that she's seen this movie before.  We all know this isn't true.  For the sake of illustration, I've dubbed my grandma "frog pants."  When the movie is over, everyone is teary eyed, yet a fight breaks loose:
Frog Pants:  Oh goodness, you guys are getting this sad? It's just a dog for Pete's sake. [as my aunt's two boxers are staring up at her from the floor]
Aunt: Dogs are like part of the family, Ma.
Frog Pants:  Well, not ones that act like that thing.  I've seen this before, I could have told you every thing that was going to happen.
Me: No.  No you haven't. I promise.  You don't go to movies.  You don't rent them.  And you live in an assisted living complex.  Where did you see it?
Frog Pants:  I don't recall when I saw it, but I'm not gonna sit there while you guys make me out to be some kind of liar.  I remember that dog hanging out the window of the car.
Me & Aunt: [simultaneously]  That was a commercial!
Me:  When did you watch it then?  Because it just came out on DVD.
Aunt:  Ma, are you getting Alzheimers?
Frog Pants:  Goodness gracious. Just drop it.