"The Greeks didn't write obituaries. When a man died, they asked only one question: did he have passion?"
I help take care of this elderly man named Allen. He can't remember what happened five minutes ago, but he can give you a play by play of everything that happened during his time in WWII. Sadly, he is aware of his condition and why he's in a nursing home. Every morning he still goes outside at 7am and salutes the flag. I work with another lady, Elene, who always walks around holding a picture of one of the Saints. She passed away yesterday, and I had to go into her room. I glanced at her wedding picture, next to her bed. It was from 1935. There were pictures of her grandkids, trips to Paris, and family Christmases. I noticed her stack of journals, chronicling her 90-some years on this earth. Next to them was a box that contained tattered love letters from her husband, who had died several years prior. He wrote her a note everyday telling her how much he loved her.
Then there are the others. The ones whose rooms are empty.
I've been taking my ipod on alot of daytrips to the park lately. Parks are bittersweet to me, as are daytrips. At any rate, they are good places for reflecting. If we ever met, you would probably instantly recognize two things: I play with my hair alot, I'm sarcastic, and I'm passionate. Okay, three. I'm also Italian, which makes the problem of passion significantly worse. But is it really a problem? Interesting you should ask. I hadn't thought about it much until recently.
It's a tricky dichotomy, Passion. I've always gravitated toward passionate people. People who aren't alarmed by my enthusiasm for composition notebooks and travel size products, but rather, appreciate it. They take notice of little things that may appear insignificant, however, they are anything but. Passion can also be easily misunderstood.
Someone once told me that passionate people are amazing lovers, and even better fighters. When we're in, we're in. And when we care greatly, we hurt greatly. I share this with you because I like to keep it real. I'm not about pretending to be something I'm not. There is no greater disservice to the world, and to yourself. I've done some horrible things, which illustrate all too well, that there is a bad side of passion.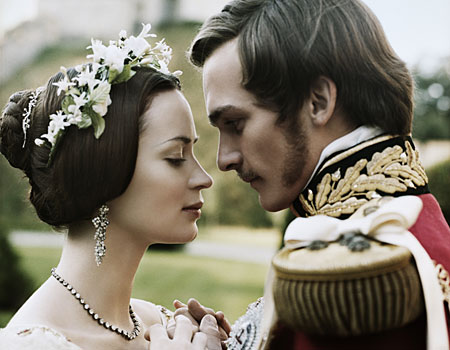 When I went to college in London, I learned a lot about Queen Victoria. I took a trip to her castle. I was excited when the movie Young Victoria came out, as she had such an incredible story that many haven't heard. After living in near isolation and becoming Queen of the British Empire at only 18 years old, Victoria eventually married her best friend, Prince Albert, against all odds. He died of typhoid fever when he was only 42. In honor of him, she had his clothes laid out every day until her death, at age 82. Their story was one of passion.
Despite the bad side, I can't see living any other way. Don't be scared of what will happen if you jump all in. Life is just, life. It's messy and horrible and wonderful. In the end, you'll lose your hair, your health, and your good looks. Don't end up with an empty room.