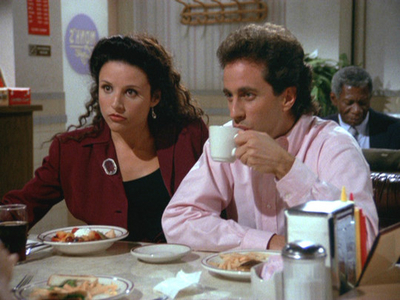 So Kenny and I were discussing dating.  Not dating each other, but dating in general.   We often times find ourselves having these kind of conversations in hopes of understanding our issues so that we may become a beacon of light, a shining example for our gender.  Or we do it because we are the only ones who will not judge ourselves.
First, there's something you've got to understand about Kenny.  Kenny once broke up with a girl because of her elbows.  And I rejected a guy one time because he was too Italian.  And I love Italians, so as you can imagine, this was a travesty of mass proportion.   The point is: we are relationally challenged. We're very good at talking ourselves out of things using any justification at our disposal, and if there isn't one available then we just make it up.  Most of our conversations resemble reruns of Seinfeld or something of that nature.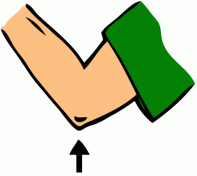 So we're sitting there, discussing our problems, and the following conversation takes place:
Me: ok.  so, again….why can't you like her?
Kenny:  well, the personality is great.  face is great.  everything is great.  and I might even say it'd be the real deal if…
Me: ….if what?
Kenny:  it weren't for the gap.
Me: what gap?
Kenny: the teeth gap. can't get passed it.
Me: Okay…  so you're not going to date this girl, who otherwise might be the one, because you can't get passed the gap?
Kenny: no, its not just the gap.  but thats a big part of it.
Me: well that's good to know.  I'm glad it's not just the gap, but that it's a whole slew of frivilous things.  progress has been made.
Kenny:  i mean, if i could just close it somehow……… [holds up his first finger and thumb to form a gap]
Me: close it? no.  not gonna happen.  and you can't suggest that.  no.  NO.
Kenny:  no?  but what if….
Me: NO.
For more of the Kenny Chronicles:
I Hate People Who Smell Like Breakfast
A Metrosexual in a Yankees hat
A Bad Gordita and Some Classy Water
Black Friday, Depression, and a Salvation Army Chair