Precisely.
Which is why Blunt Delivery will soon become the Golden Corral of blogs.
See? And you thought there was no possible way I could tie in such a random title to this blog post. How long do we have to be on this journey together before you will stop underestimating my masterful literary skills?
Hurtful.
Much to my own dismay, I have an endless supply of long-winded, sarcastically-laced stories about my sordid past for your reading pleasure. But sometimes. Sometimes, my phalanges get just a little bit… tired.
I'm sure my next sentence will come as the shock of your adult life, but, it has never been my goal to post everyday. Why? I feel like even the best of writers don't have something worthwhile to say to the world on a daily basis. On top of that, I don't even fit in the "best of writers" category. Jay Leno's writers can't even come up with something quasi-entertaining and they actually get paid to do it. Well, mama isn't getting paid, kids- except for the knowledge that I'm revolutionizing lives one blog at a time, and I guess for a self-sacrificial type like myself, that's all the payment I need. Now give me a moment whilst I yank myself from the tree I'm bear-hugging, snatch up a piece of random litter and gather my thoughts.
Puke.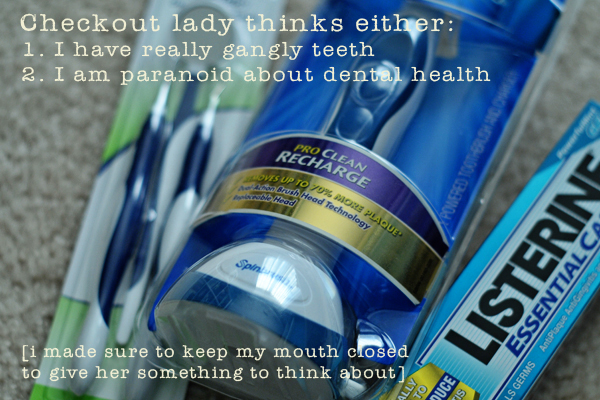 Another reason why I don't post daily is because I have never, ever forced myself to write a blog. What does this mean for you, my reader with unparalleled beauty? Well, it means that you don't have to hear about my dog's potty training troubles or the fact that my child is so darn cute when he leaves an "R" out of word.
But Blunt, I thought you didn't have kids and you hated dogs?
Wait, who are you and how did you manage to hijack this blog?

The point is, I only write when I have a thought so utterly preposterous that my hands go on auto pilot and I can't stop but only for a cupcake. Or two. And although many of you yell at me for my lack of posting, I think if you're honest with yourself, you've grown to appreciate that about me. And if you're not being honest with yourself, then you need to lose the spandex and cut the crap already. It's not working for you.
THE POINT IS sometimes I AM tired, yet I still have something that I would like to say. Thus, I am creating a new category called: Blunt Bites. Unfortunately, this has nothing to do with Vampires. Or brownie bites.
But gosh, I wish it did.
Blunt Bites will break the format of my usual, quasi-lengthy,  jaw-dropping, laugh-out-loud posts (right?), and sum up a significant part of my life in a mere paragraph or two. It will be like a snapshot of sorts. And I don't even know if I'm up to the challenge.

You lucky ducks.
Or maybe all of that was just a lie and I'm merely using this as a selfish writing exercise on how to condense stories.
I trust you will will find the answer deep within yourself.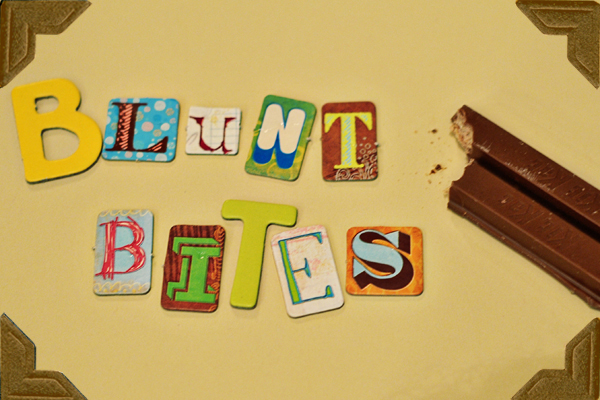 The following is a "sample" of what a Blunt Bite will be. They might be sarcastic. They might be funny. They might be tragic. But, they will all be honest.
You said it all felt like high school again – that somehow, being together made you forget that you were an adult with responsibilities and problems and broken dreams. For me, it was an escape, a mere a moment of blind optimism; in that sense I guess I can see what you meant about high school. One day at the gas station, you were down to your last two dollars and so you told me to pick out a lottery ticket. You said, "Choose wisely – this is going to pay for our summer home out east." I chose a pink one.

It was the wrong choice. And so were you.

Mmm. Now that's something to munch on.