[ DISCLAIMER: Blunt Bites break away from my normal, detailed laugh-out-loud (right?) posts. They are like snapshots of a significant part of my life. Sometimes, they're serious. Sometimes, they're funny. But they're always gonna be delicious. Yum. ]
I met Joe while working at a retirement home and almost instantly, we connected. During my first week of work, he pointed out my dark hair and ever since then we've fought over whose Italian grandma made a better spaghetti sauce. Now, every time I see him he gives me a hug and says he loves me.
At night, sometimes he sits down and shows me the scrapbook his daughter made for his 90th birthday. It's filled with pictures of the Navy, his three daughters and his late wife along with letters from all the friends, family and neighbors that he has meant so much to over the years. After reading those letters, you can tell just what kind of a life Joe lived.
After he turned 90, Joe told me that he finally realized he wasn't going to live forever.  He said he wanted to start "doing things," and he didn't understand why none of these old guys "ever want to spend their money." I told him that I didn't understand it either, since money doesn't mean anything anyway. We went through the activity book and I signed him up for every single thing.
I asked Joe if he had any advice, based on his experiences. He said, "Find a pretty girl like yourself and realize how lucky you are." I laughed and responded, "Joe. That doesn't really help me out very much," and he said, "Oh, I think it helps you out more than you realize."
Then he followed it up with, "Yea, I'm a flirt. So what? Keeps me young."
When I asked if I could take his picture so that I could always remember him, Joe said he was honored that I thought he was worth remembering.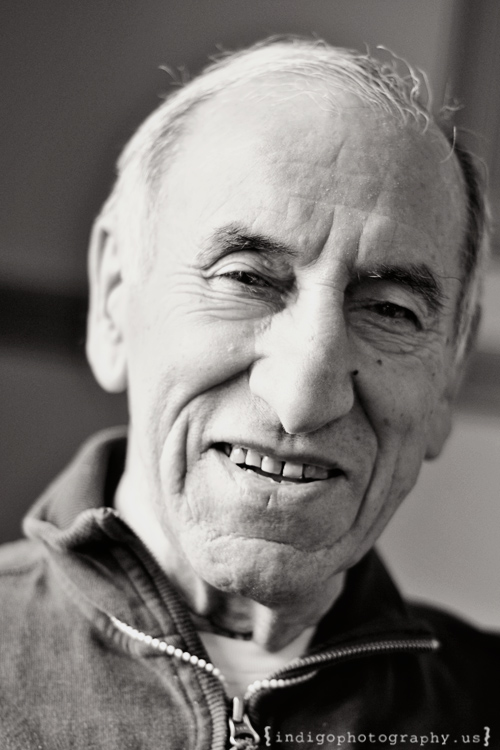 More photos: Indigo Photography